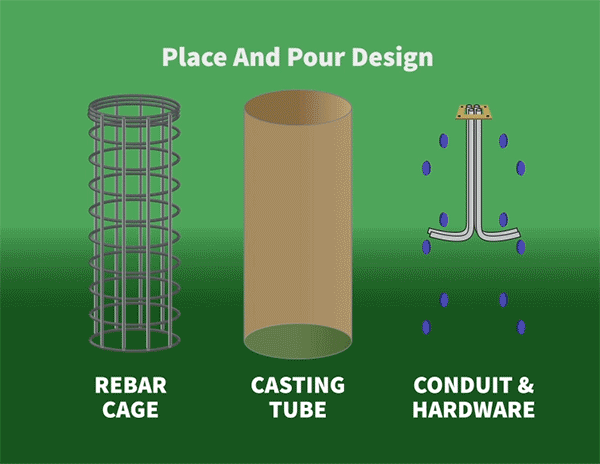 Our SiteCaster Kit combines:
TUBE – sized to your specifications
REBAR – welded for durability
CONDUIT – for easy connections
ALIGNMENT WHEELS – in place
All are combined into a single, structurally-sound, aligned, 170 lb unit for easy placement in your light pole location.
You simply PLACE & POUR
for light pole base installations!
Consider SiteCaster™ as an alternative to precast for applications where heavy lifting equipment is not available.
Custom sizes and configurations for SiteCaster™ are available!